MAKE OR BREAK: RADICALISING THE ARTIST'S BIOGRAPHY
---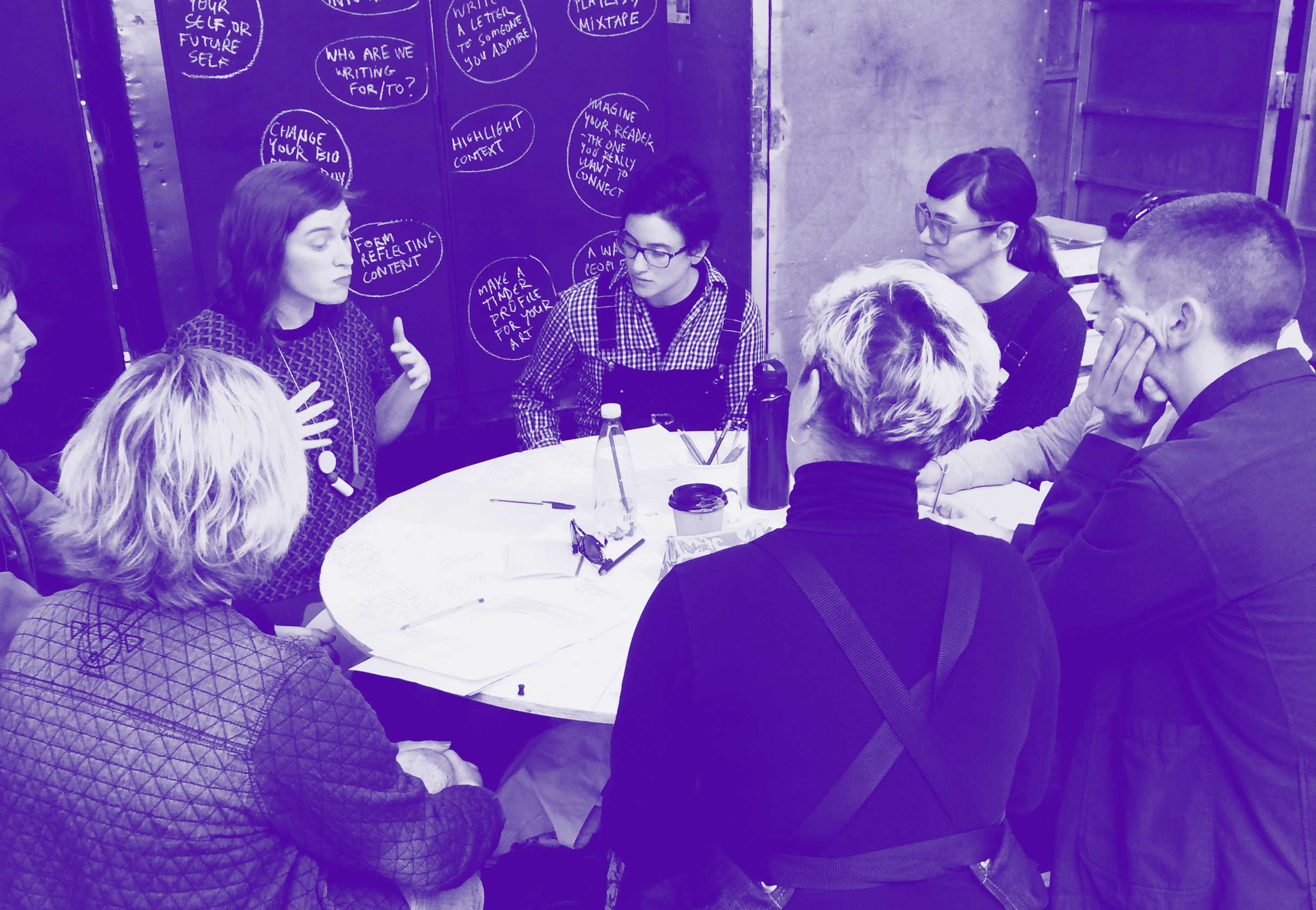 Started: 2016

Time/labour: ︎

biography // experiment // culture // capital // language // workshop

~

Image: Make or Break, Radicalising the Artist's Biography, 2016, workshop session at the Queen Victoria Market, photo courtesy of Sanné Mestrom and Jamie Hall.

RADICALISING THE ARTIST'S BIOGRAPHY
is a practical, collaborative workshop, we re-think how to write (or draw, diagram, film, talk) about ourselves as artists. Who benefits from the formulas and hierarchies artists use to represent artists and art work? Can the artist bio become a starting point for reframing how artists' labour is valued and understood?
This workshop was first offered in 2016 at the Queen Victoria Market in North Melbourne for Public Art Melbourne Biennial Lab, invited by The Mechanics Institute (Sanné Mestrom & Jamie Hall). A subsequent workshop was presented at Carriageworks Clothing Store in 2017.

Biennial Lab Program